Trial and Appellate Attorneys
We are an AV-rated trial and appellate litigation firm dedicated to practicing in the areas of personal injury, wrongful death, commercial and foreclosure litigation, as well as bankruptcy. Our exceptional team approach to our cases brings over a hundred years of combined litigation experience to bear for our clients.
Ice Legal News
Ice Legal supports academics and education.
Ice Legal was proud to participate in the Literacy Coalition of Palm Beach County's Loop the Lake for Literacy bicycling event February 22, 2014.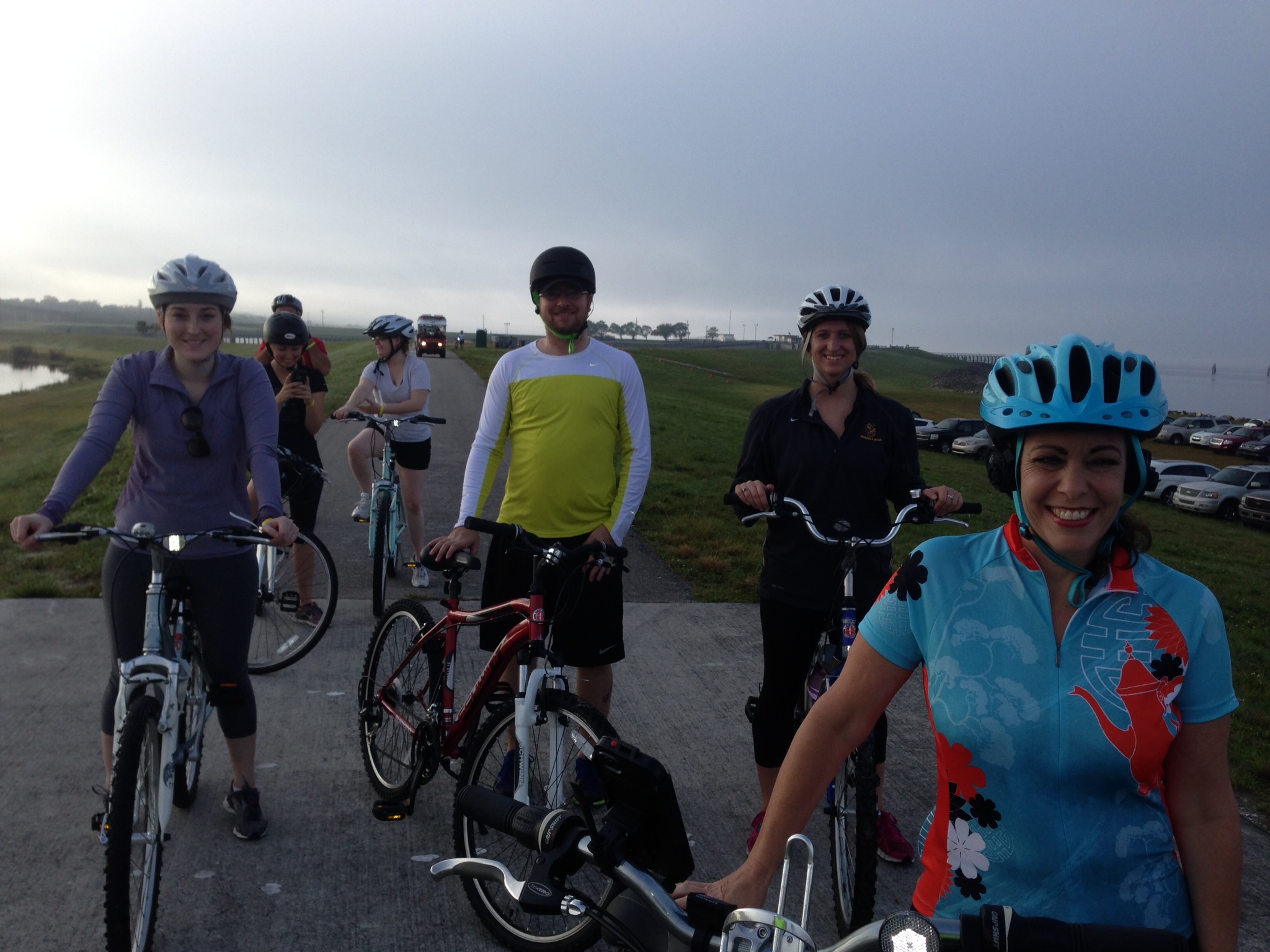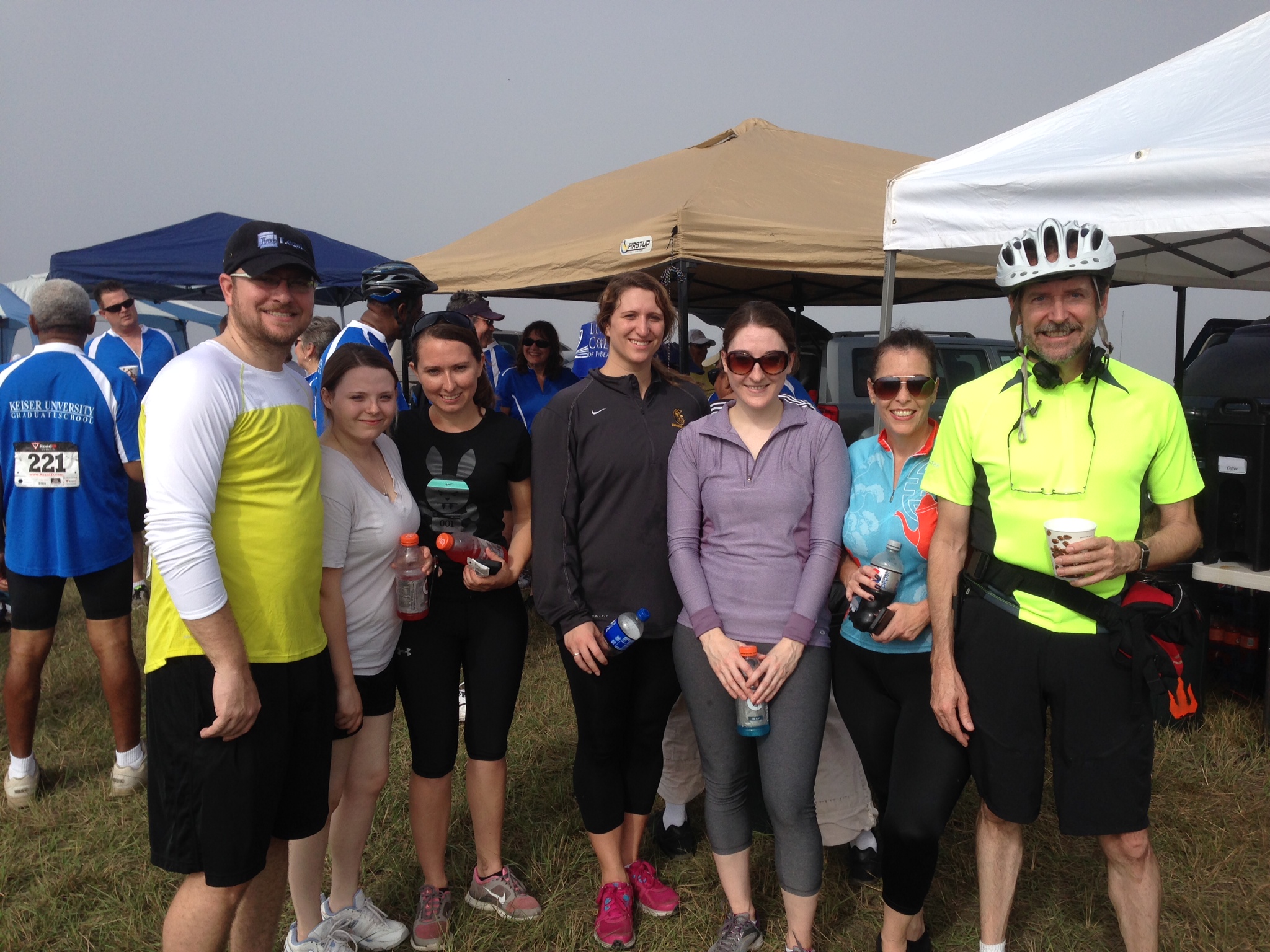 Ice Legal supports academics and education.
Ice Legal is proud to sponsor the Drop It, Built It, Float It, Launch It, Thrill It 2014 competition of the South Florida Science Center on Saturday, April 12, 2014. Elementary through high school students will compete for cash and prizes in this fun, engineering contest.
https://www.sfsciencecenter.org/Dropitbuildit2014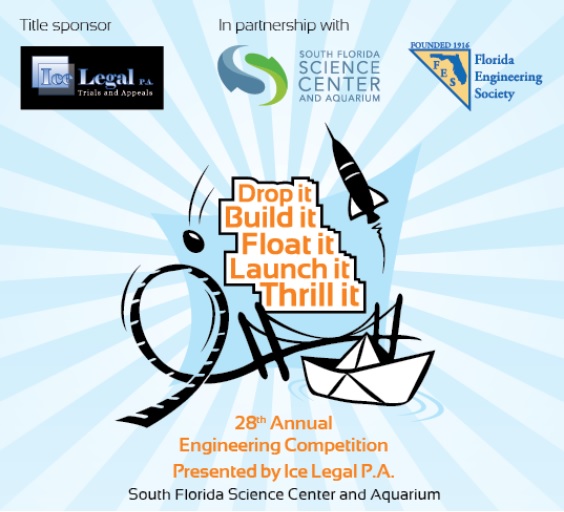 Ice Legal attorney, Amanda Lundergan, argues pivotal foreclosure case before the Second District Court of Appeal
Oral Argument January 7, 2014.
Part 1:
Part 2:
Ice Legal supports academics and education.
Ice Legal was the Presenting Beekeeper Sponsor for the 2013 Great Grown-Up Spelling Bee to benefit the Literacy Coalition of Palm Beach County. [click here for website]
The contest was held at the Harriet Himmel Theater, CityPlace, West Palm Beach. The Ice Legal team of spellers made an admirable showing for their first competition, lasting several extremely difficult rounds. The top prize was taken by the Palm Beach State College Team. The Palm Beach Post took second, and Lynn University took third.
Ice Legal attorney, Randy Ackley, appointed Chair of Fund Raising Campaign.
Ice Legal supports community service and its attorneys are actively involved in carrying out this sense of civic responsibility. Ice Legal shares many of the same goals as the YMCA, such as youth development and education, healthy living and social responsibility. We are proud that one of our attorneys has been named as the Chair of the YMCA 2014 Annual Fund Raising Campaign in Osceola County.
Ice Legal attorney, Amanda Lundergan, speaks at National Forum on Residential Mortgage Litigation
Ice Legal attorney, Amanda Lundergan, appeared on a select panel addressing The Borrower's Perspective: Insights From the Plaintiff's Bar and Consumer Advocates at the American Conference Institute's 12th National Forum on Residential Mortgage Litigation & Regulatory Enforcement held September 26-27, 2013 in Dallas, Texas.
Ice Legal In The News
Ice Legal at the forefront of challenge to administrative orders that automate denials of homeowner motions.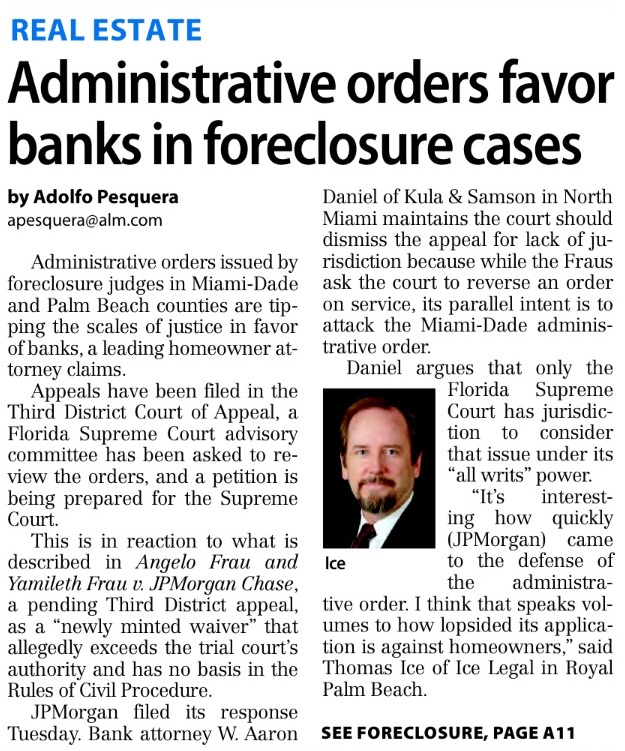 Read more of the DBR article (requires subscription)
Resources:
Public Records Concerning the Administrative Order
Letter to the Supreme Court Local Rules Advisory Committee
Fourth DCA reveses Lake Worth woman's foreclosure. DAILY BUSINESS REVIEW (Julie Kay)
..."Royal Palm Beach attorney Thomas Ice, who represents homeowners in foreclosure, said the case was one of a string of cases the appellate courts have been reversing on standing issues. 'This woman will now have the opportunity to get a trial,' Ice of Ice Legal said. 'It's impressive that a pro se appellant can get a favorable opinion. I think it's good that the appellate courts are continuing to emphasize that you have to prove standing at the time you file. You can't just walk in with a note that's endorsed in blank. You would think after being told this several times that the banks would stop going forward on summary judgment with this argument ... and recognize they are leading the trial courts to errors.'"
To read more, follow link in title above.
Influx of short sales expected under new foreclosure law DAILY BUSINESS REVIEW (Samantha Joseph)
..."Ice Legal founder Thomas Ice of Royal Palm Beach observed: 'There's dual pressure on banks not to file cases. … This was an environment created by the courts themselves to try all these cases come hell or high water.'"
"'Banks have lost control of the pacing of their own judgments," Ice said. 'Before they could sit on the cases for years until they were ready for sale. But now cases are going to trial even though neither party wants them to go.'"
To read more, follow link in title above (requires subscription).
County court forum too orchestrated attorney says, withdraws sponsorship. PALM BEACH POST (Kim Miller, blog)
Prominent Royal Palm Beach attorney Tom Ice has withdrawn his sponsorship of a popular foreclosure forum because Palm Beach County judges objected to attorneys acting as moderators and questions had to be generated in advance to be shared with panelists before the event.
Broward foreclosure lawyer Stern disbarred. SUN SENTINEL (Paul Owers) January 10, 2014
..."Thomas Ice ... helped expose the robo-signing scandal. He testified for the Bar at a hearing in the Stern case.'This closes a chapter in the foreclosure crisis and on some of the most abusive practices of these foreclosure mills,' Ice said."